Whitepapers
Order-to-Cash Automation 101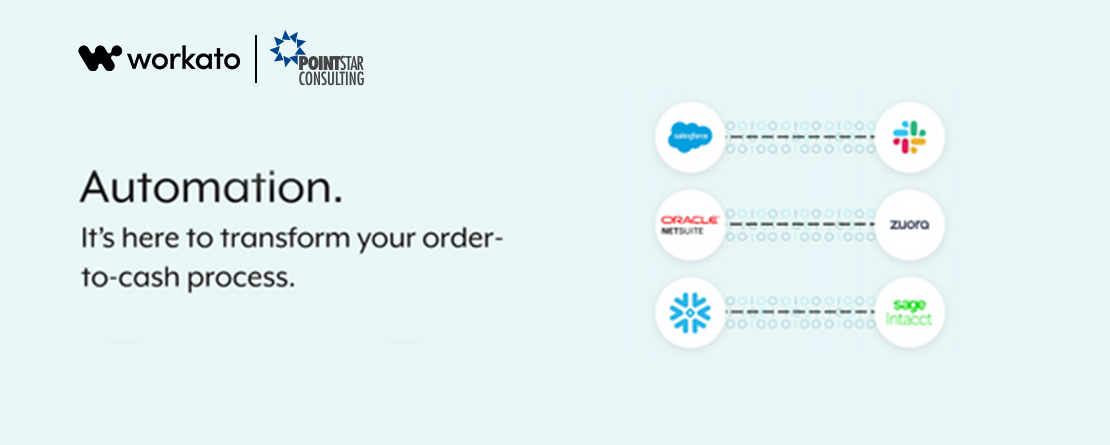 Donna Ambarita
Cash is king, or so goes the saying. In the business world, this phrase has added significance.
A smooth flow of liquidity helps businesses grease the wheels of operations. One of the primary sources of cash flow for businesses involves the order-to-cash (O2C) process, which encompasses a journey that starts when a customer makes a purchase, right through to the time when the company receives the money for the transaction mentioned above.
Download this whitepaper to find out how Workato's low-code/no-code (LCNC) integration and automation platform can help your business accelerate its O2C process and free up some much-needed cash.



Download Whitepapers
This form is required for visitor to download the whitepapers.
"*" indicates required fields