Whitepapers
The Next Phase of iPaaS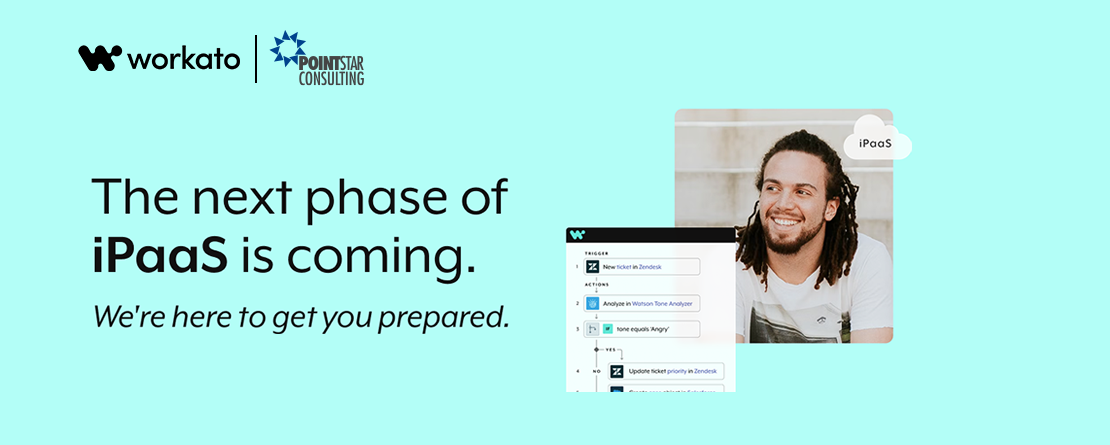 Donna Ambarita
Many rooms, but not a home
The different stacks of best-of-breed solutions used by a business can resemble a land filled with separate rooms not linked to each other, crying out for a home.
When not consolidated, data can be almost rendered useless. For instance, employees need help finding data, re-entering data, and switching between applications, when they have disparate sources.
Workato, a cloud solution predicated on the integration platform as a service (iPaaS) model, helps integrate your different solutions, enables automation in scale, and allows you to unlock critical insights for business growth.
In this whitepaper, you'll learn how Workato's low-code/no-code (LCNC) integration and automation platform helps streamline your operations.
Fill out the form below to receive our exclusive whitepaper.



Download Whitepapers
This form is required for visitor to download the whitepapers.
"*" indicates required fields