Blog
PointStar Consulting Mengantongi Empat Penghargaan di Dua Acara Mitra Oracle NetSuite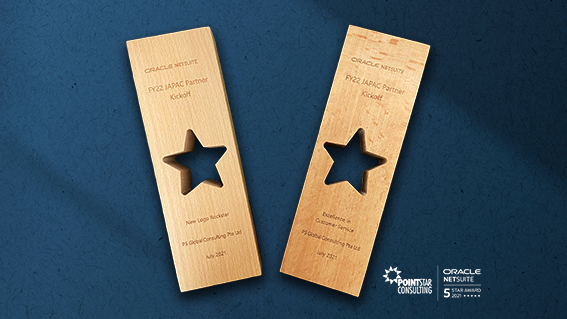 Livingeshan Krishnan
Kesuksesan PointStar Consulting sebagai penyedia solusi cloud terkemuka semakin diakui setelah memenangkan empat penghargaan di dua acara mitra Oracle NetSuite baru-baru ini.
Perusahaan memenangkan penghargaan New Logo Rockstar untuk pertumbuhan pelanggan baru yang pesat, ditambah perusahaan juga memenangkan Excellence in Customer Service Award dalam kickoff mitra Oracle NetSuite JAPAC.
PointStar Consulting semakin mengukuhkan posisinya sebagai penyedia solusi Oracle NetSuite Bintang 5 terkemuka di kawasan ini dengan menambahkan dua penghargaan lain yaitu penghargaan ASEAN Best-Performing Value Partner of the Year dan ASEAN Best Performing Volume Logo Partner of the Year pada Oracle NetSuite ASEAN Partner Kickoff FY22.
Penghargaan ini menjadi bukti kepercayaan pelanggan pada PointStar Consulting ketika melakukan transformasi digital untuk perusahaan mereka.
Sebagai salah satu pionir dalam market solusi cloud di ASEAN dan kawasan Asia Pasifik – dengan pengalaman lebih dari 11 tahun – PointStar Consulting telah berhasil mengimplementasikan lebih dari 500 proyek Oracle NetSuite cloud ERP.
CEO PointStar Consulting, Michelle Alphonso memberikan penghargaan kepada stafnya, dan mengakui kinerja luar biasa mereka dalam menarik pelanggan di tengah pandemi Covid-19 yang sangat mempengaruhi dunia bisnis.
"Ketika berbicara tentang logo baru, kita berbicara tentang bisnis baru yang hadir. Tahun lalu adalah sebuah curveball, tetapi pujian untuk tim, mereka bersatu dan berhasil, "katanya saat pidato penerimaannya.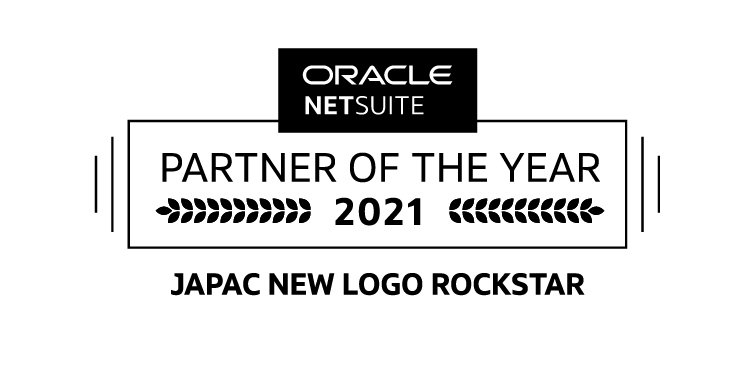 Salah satu kunci utama keberhasilan PointStar Consulting adalah keinginannya yang tak henti-henti untuk berkembang. Setelah mulai beroperasi di Singapura, perusahaan berkembang dengan pesat, membuka kantor di Malaysia, Vietnam dan Indonesia. Selain itu, perusahaan juga terus berinvestasi secara konsisten dalam menumbuhkan jejaknya di luar kawasan ASEAN, sebagaimana dibuktikan dengan penghargaannya untuk melayani pelanggan di kawasan JAPAC.
Bisnis ERP adalah upaya jangka panjang yang membutuhkan hubungan kerja yang solid antara vendor dan bisnis. Umur panjang PointStar Consulting dibuktikan dengan pelanggan setianya yang kembali untuk proyek lebih lanjut 80%.
Bukti lebih lanjut dari komitmen PointStar Consulting terhadap layanan after-sales bagi pelanggannya dapat dilihat dalam pembentukan Customer Success Division baru-baru ini. Divisi baru ini dibentuk secara khusus untuk melayani pelanggan yang sudah ada dalam penggunaan sistem ERP Oracle NetSuite.
Acara mitra Oracle NetSuite adalah sebuah selebrasi yang menyatukan mitra atas pencapaiannya dan juga untuk berbagi tren dan wawasan terbaru. Acara mitra JAPAC mempertemukan mitra dari Jepang dan kawasan Asia-Pasifik, termasuk Cina, India, Australia, dan Selandia Baru.