Blog
Asia Piling: Building Success in Singapore's Construction Industry with Oracle NetSuite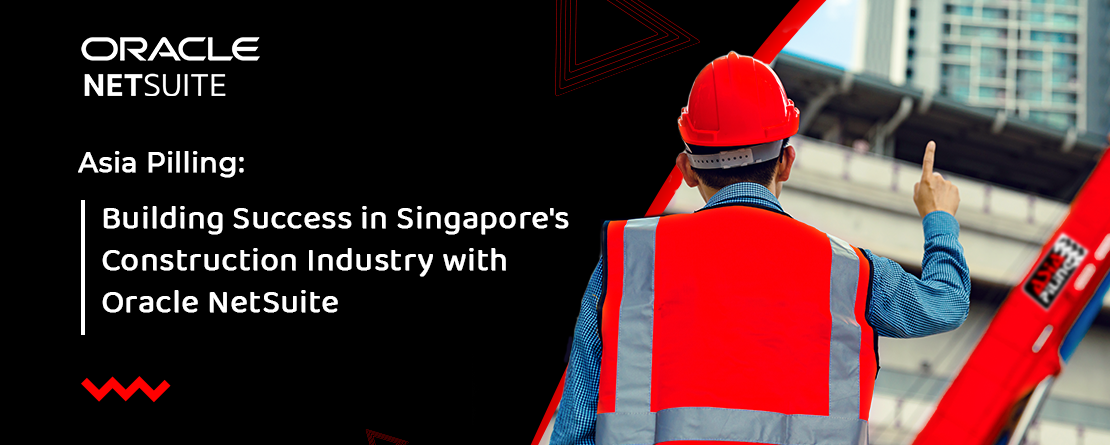 Pinploy Poonkham
Singapore may be a tiny island nation, but its construction industry accounted for about 2.7% of its GDP in 2022. In this highly competitive industry, Asia Piling is one of the major players.
Asia Piling operates in a niche area, offering a wide range of services that include bored pile foundation and soil improvement work, earth retaining wall construction, pile testing, and pile extraction.
A member of the Contractors Association Limited (SCAL), Asia Piling also possesses the ISO 9001:2015 certification, which measures the quality of products and services delivered by businesses.
As a further testament to its stature, Asia Piling boasts more than 100 satisfied clients and is one of Singapore's top three construction companies in terms of market share. Asia Piling has also bagged over 30 awards, including the ENTERPRISE 50 Finalist in 2022, CAL Construction Excellence Award in 2021, and BCA Construction Excellence Award in 2020, just to name a few.
Asia Piling's portfolio of landmark projects includes the One Normanton Condo, the Tuas Water Reclamation Plant, Midtown Modern by Guocoland, Punggol Regional Sports Centre, and a few Housing Development Board (HDB) projects.
The construction industry comes with a unique set of challenges and requirements. Alongside delivering a project on time, it is equally critical for businesses in the construction industry like Asia Piling to manage costs to avoid overruns and ensure high standards are met.
An insatiable appetite to "stay ahead of the curve in terms of technology" augurs well for Asia Piling's ambitions to expand its geographic reach, and offer new and innovative services. This is reflected in Asia Piling's willingness to leverage cloud technology to manage its back-office processes.
Asia Piling is reaping the benefits of choosing the Oracle NetSuite cloud enterprise resource planning (ERP) solution to help automate tedious manual processes, as well as achieve financial excellence.
Oracle NetSuite's robust integration capabilities have helped Asia Piling reduce the transfer of data manually between applications by 20%. Lim Jing Meei, the finance director of Asia Piling says Oracle NetSuite is easy to navigate and offers a comprehensive set of features.
"Oracle NetSuite has helped us eliminate unnecessary fields that required us to enter data. Oracle NetSuite also offers extensive features," she says.
"(Oracle) NetSuite allows us to easily customise the solution according to the needs of the user. This is a great tool for the finance department to generate reports for management usage in a timely manner."
As one of the pioneers in the ERP market, Oracle NetSuite has long helped embed technologies such as automation into its solution. For Asia Piling, there has been a 40% reduction in human errors from manual management of data, following the implementation of Oracle NetSuite.
Another area that can be tedious if managed manually is accounting and finance processes. Errors in data entry can sometimes prove costly. Since the implementation of Oracle NetSuite, Asia Piling has seen instant improvement on this front, witnessing a 45% reduction in accounting errors.
An undertaking of a digital transformation effort such as the implementation of a cloud ERP system is one that is complex. This makes it important for businesses to pick solution partners with expertise, but also extensive experience on a local level.
Asia Piling has credited PointStar Consulting for a smooth implementation process that included a careful calibration of the solution to suit the unique business needs of a construction business. PointStar Consulting's regional presence also helped ensure Asia Piling enjoyed the intimacy of working with consultants who are physically present to understand its business needs and deliver suitable solutions.
"Partnering with PointStar Consulting was a key factor in the successful implementation of Oracle NetSuite at Asia Piling. Oracle NetSuite has helped us automate labour-intensive, manual tasks and helped streamline our business processes, reduce costs, and improve our bottom line," adds Jing Meei.