Blog
Oracle NetSuite Vs. SAP Business One

Donna Ambarita
ERP Software Comparison
Enterprise Resource Planning software, mostly known as ERP, becomes an essential tool for companies to ensure governance, visibility and the scalability required for growth. Regardless of size or industry, implementing the right-fit ERP software can help businesses and multinational companies to capitalise on its IT investment and deliver anticipated growth.
In the ERP area, both Oracle NetSuite and SAP Business One are market leaders that deliver cutting-edge ERP solutions from accounting to CRM to supply chain management and beyond for mid-sized companies.
Yet, as each seemingly tailored to different industries, selecting the right ERP software can be overwhelming. So how do you choose between them?
In this brief overview, we will focus primarily on the enterprise versions of the software. Let's take a closer look at Oracle NetSuite and SAP Business One.
Product Profile
ERP software like Oracle NetSuite and SAP Business One provide a fully-integrated, intuitive platform through which you can operate, analyse, monitor and conduct the majority of data-driven tasks. Through a single system, these software store and analyse data across all departments so that companies today no longer have to work in silos.
Both Oracle NetSuite and SAP Business One have a similar background and were developed in the mid-to-late 1990s. From day one, Oracle NetSuite has been designed as a cloud only system and fully managed by the solution provider at a shared data centre. This makes it a true leader in this area and with over 20,000 customers to date, it is the fastest growing ERP system in the world.
On the other hand, SAP Business One has recently moved to a hosted cloud deployment methodology and has minimal ERP customers on its cloud version to date. However, it can now be deployed via the cloud or a hybrid of the two.
Licensing
Oracle NetSuite is a subscription-based service where the annual fee includes the cost of hosting and managing the software. There's no additional IT infrastructure investment required and you're covered by one license to use all the features you need.
While for SAP Business One, it is available both as a perpetual license or subscription basis. You have the option to deploy it on your on-premise infrastructure, or as part of a subscription offered by SAP partner, to host and manage the software.
Multi Entities/Subsidiaries
Oracle NetSuite has been built to enable multiple legal entities or subsidiaries to share the same common database. You will be able to navigate between one entity to another seamlessly and consolidate reporting between parent and child companies. With a click of a button, Oracle NetSuite will also automate intercompany transactions, whether transferring inventory, purchase/sell between companies and cost allocation. You can also deploy subsidiaries across different countries.
On the contrary, SAP Business One will require each entity to be deployed on its individual database. Business users will need to login to a separate instance to access each entity. For reporting, you can utilise intercompany add on to consolidate the reporting across different subsidiaries. A separate customisation can be built to allow intercompany transactions.
Analytics & Reporting
Both solutions have excellent tools in providing reporting, KPIs and dashboards. Oracle NetSuite delivers real-time business information with meaningful insight across multiple departments, teams and subsidiaries for quick and easy optimisation. The system automates calculation, allows continual operational monitoring and financial reporting.
With HANA, SAP's in-memory computing platform, it has similar capabilities to that of Oracle NetSuite, as it also provides real-time access and visibility of data, as well as reporting functions. There is added functionality of an Excel tool for interrogating data in HANA for SAP Business One users. However, a lot of SAP's analytics offerings demand separate licenses, which adds investment in time and capital for deployment.
System Updates
Businesses often avoid upgrading their ERP systems because of the fear of disruption. With Oracle NetSuite, system updates are fully automated through every single Oracle NetSuite customer at the same time.
In SAP Business One's license agreement allows them to make changes to code that limits the customer's ability to upgrade and apply fixes. Nevertheless, upgrades can be planned in advance, so you can avoid any issues from occurring during critical times.
Web Access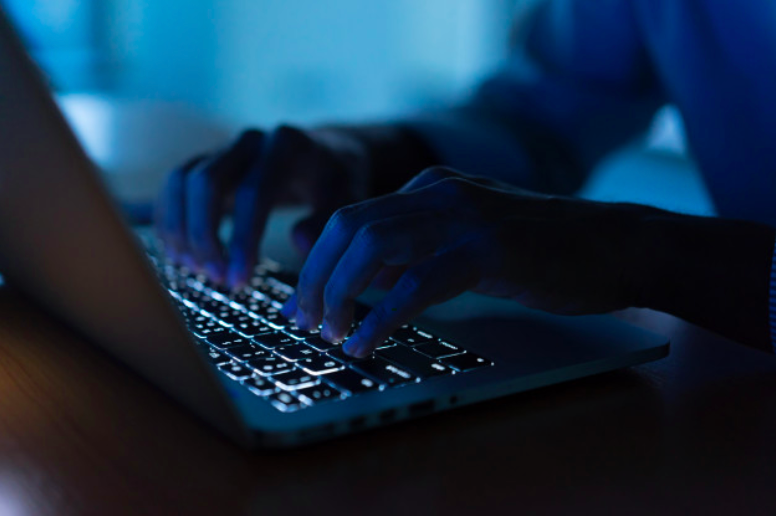 Oracle NetSuite has always been designed as a completely true cloud solution which enables for unlimited possibilities to work remotely. It only requires a web browser and log-in details for access to the software. Due to it's true cloud architecture, there are no on-premise, or hosted type license models for NetSuite.
At the same time, SAP Business One has flexibility to run in any browser with Java. However, additional works usually occur to meet your needs because there are no standard clients built. It will develop as part of a project which can cost you more. SAP Business One on HANA is typically available as an on-premise solution, an on-premise license with third-party cloud hosting or a SaaS license model where an SAP partner manages hosting and support for the hosted software.
Conclusion
Both Oracle NetSuite and SAP Business One have their own strengths. SAP Business One has simplicity with excellent reporting and workflow management competences. Meanwhile, Oracle NetSuite is arguably more effective and has been striving to deliver a more compelling platform with the advantages of being a complete cloud-based including better web access and no cost associated with hardware. It also provides e-commerce functionality and more comprehensive add-ons integration.
SAP Business One has been proven to be an established choice for small businesses. However, Oracle NetSuite's ability to grow together with small businesses to mid to enterprise-level has been a key deciding factor for companies in the small business sector with serious plans for growth both in terms of size and geography.
About PointStar
As a leading cloud technology consultant in Asia Pacific, PointStar is committed to supporting your business, especially throughout the Covid-19 pandemic when remote work emerges as the most important to ensure business continuity.
Schedule for a consultation with our experienced team of ERP experts who have a solid working knowledge of financial accounting/ERP and CRM solutions for small to mid-market and enterprise customers.
In addition, Singapore companies are able to use government grants to offset their initial investment in a cloud ERP solution.
Resources:
https://www.softwareadvisoryservice.com/en/blog/netsuite-vs-sap-business-one/
https://www.forbes.com/sites/benkepes/2013/12/04/the-cloud-erp-market-heats-up-financialforce-makes-two-strategic-acquisitions/#7ad01eb63f39
https://www.techfino.com/blog/netsuite-vs-sap-ultimate-comparison-guide
https://www.verenia.com/cpq-configure-price-quote-blog/netsuite-vs-sap-erp-comparison