Blog
Financial Close: Are You Operating at Optimal Level to Survive in the Digital World?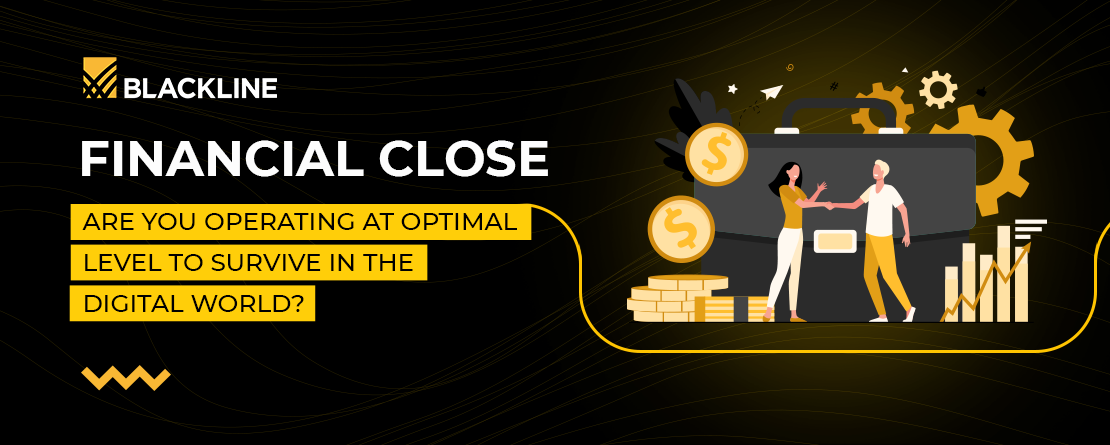 hanis
What Is The Financial Close?
The month-end close in accounting concludes a company's financial activities for the month. All financial transactions for the specified period must be reviewed, recorded, and reconciled.
Inaccuracies in numbers can result in delays in financial close and sometimes result in misreporting which can incur the wrath of regulatory bodies.
Having a streamlined financial process across your entities encompassing different subsidiaries and eliminating manual accounting processes that are exposed to human errors holds the key to ensuring a timely and efficient financial close.
What Are the Steps in the Closing Process?
At the month-end close period, journal entries must be created for recurring monthly transactions. This pertains to transactions including accumulated expenses, amortisation, depreciation, and loan interest.
The accounting and finance department will do the necessary balance sheet and cash account reconciliations such as examining income and expenditure accounts. Statements from bank accounts will be reconciled. No further transactions for the month can be recorded once the accounting period has ended and all accounts have been reconciled and reviewed.
Financial Close: Automation Vs Manual Spreadsheet
Manual Management of Financial Close
The majority of finance and accounting teams rely on a network of spreadsheets, word processing documents, and other dated project management tools to close the books.
There are several potential hiccups throughout the month-end closing process if these tasks are handled manually. An often-overlooked aspect of spreadsheets is that they were first conceived as tools for balancing the budget of a small organisation, as opposed to a rapidly expanding business. Unfortunately, spreadsheets are not equipped with the scalability required to deal with the intricate financials of a growing business with high volumes of transactions.
Approximately 90% of spreadsheets contain mistakes. Updating a spreadsheet, a seemingly easy task, is one that is riddled with human errors. The use of copy and paste transfer, for instance, is responsible for some of the most notorious compliance errors.
Financial Close Automation
Automation of key yet tedious financial processes like transaction matching and bank reconciliation, just to name a few, brings about remarkable levels of operational efficiencies.
In addition to automating your accounting and finance processes, cloud solutions like BlackLine ensure users have access to the documents and tasks associated with the reporting cycle without using spreadsheets to keep track of your close checklists or rummage around for files.
This makes it easier for employees to quickly and easily collaborate on projects with one another. So, the question remains. How do you further optimise financial close to achieve the best possible outcomes and accuracy?
How Integration With ERP Comes Into Play
Cloud ERP systems are great for coordinating a variety of tasks. Cloud ERPs enable users to get real-time data, not to mention strong API integration with external programmes. However, there is no one-size-fits-all ERP system.
Even though many ERP solutions have been around for a long time, close to none are able to fully automate the financial close process as Blackline does.
A cutting-edge cloud accounting software like BlackLine is designed to complement and extend the core financial processes of your ERP system. Whether you have a single cloud-based system or multiple on-premise systems, integrating your ERP with BlackLine helps close the gaps caused by complex finance and accounting processes.
Why Integration With ERP System Is The Optimal Choice For Your Financial Closing Process
Cloud ERPs provide financial management capabilities necessary for expanding enterprises. Solutions like the Oracle NetSuite cloud ERP system are equipped with robust accounting and financial management capabilities.
However, with more powers of automation, a cloud accounting solution like BlackLine significantly complements cloud ERP systems and enables the perfect orchestration of a highly efficient and speedy financial close process.
Full Automation Capabilities
Oracle NetSuite includes fundamental capabilities for the close financial process. However, it does not provide workflow and connect tasks to actual accounting activities, such as reviewing a reconciled account or creating a journal entry.
BlackLine integrates with Oracle NetSuite and automates the entire closing process. For instance, users can create a journal entry directly from the reconciliation if there is a discrepancy when reconciling a particular account. Then, when the account is ready, it is sent to the subsequent approver in the workflow.
360-Degree, Real-Time Visibility
Given the virtues of the cloud architecture on which both Oracle NetSuite and BlackLine are predicated, businesses will get a comprehensive, real-time view of the financial close process.
It also becomes simpler to monitor your team's progress throughout the closing. This demonstrates in further depth how many reconciliations have been completed, reviewed, and approved and how many have not yet begun.
Accounts Reconciliation
BlackLine standardises and automates reconciliation, and as a result, your accounting and finance teams can check balance sheets faster.
BlackLine's nine basic reconciliation templates and configurable auto reconciliation rules help businesses close their books quicker and more accurately.
Task Management
The Task Management feature of BlackLine works well with other accounting and finance processes. With this feature, you can plan and assign tasks automatically and keep track of progress and deadlines.
Transaction Matching
BlackLine automates the process of matching transactions to provide detailed reconciliations for businesses. This allows firms to consistently match and reconcile millions of transactions, increasing efficiency for margin discrepancy research and reporting.
Directing your accounting teams to focus on strategic research results in confirmed business growth and helps your operational goals in keeping with the evolving market.
Case study: BlackLine and NetSuite (ERP) integration
PluralSight, BlackLine and Oracle NetSuite
Pluralsight, a global online learning corporation specialising in professional technical training for individuals and businesses, needed to accommodate growth and optimise operations. Their first step in doing so was by automating their financial processes.
With the help of Blackline and Oracle NetSuite, Pluralsight was able to reduce the number of days it takes to close a month from 15 days to 10 days. For its part, Pluralsight improved its oversight of compliance and the reconciliation process.
​​Financial close automation and orchestration facilitate the management and execution of the critical financial close process as they incorporate controls and process standardisation. In addition, BlackLine interacts well with Oracle NetSuite to handle accounting and finance functions and provide the visibility required to manage the financial closing process.
Final Conclusion
Cloud ERP like Oracle NetSuite is a scalable, robust cloud-based financial management system. However, for businesses on the high-growth trajectory, tedious processes such as transaction matching, and financial reconciliations need to be fully automated.
BlackLine automates the entire record-to-report process, filling in the gaps left by Oracle NetSuite, to assist your organisation in staying up with its rapid development.
BlackLine complements Oracle NetSuite to provide the most effective accounting and finance process management, enhance productivity, offer visibility into key financial operations, and reduce risk.