Blog
Intercompany Financial Management With Cloud Solutions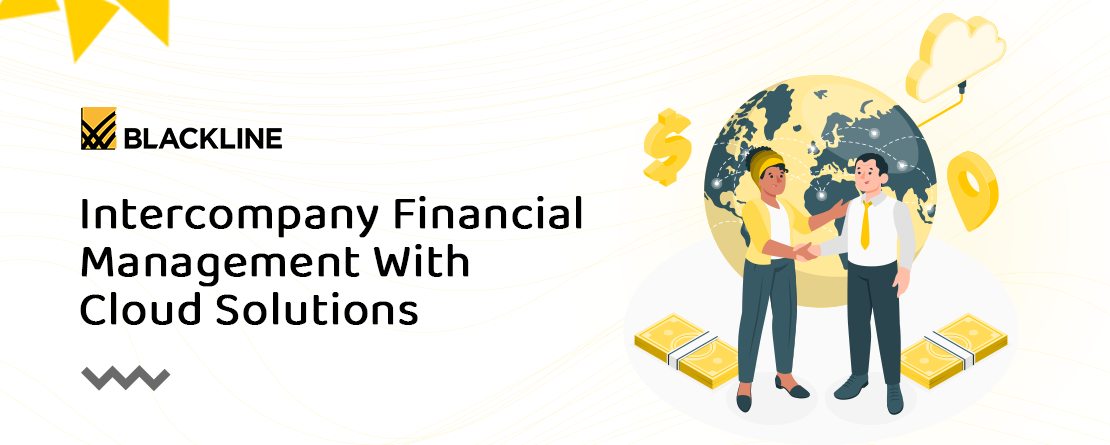 Livingeshan Krishnan
Intercompany financial management takes on an added significance, as part of a business's growth trajectory often involves expansion plans to foreign shores. With technology fuelling the growth of sectors such as e-commerce and heralding the arrival of various new products and services, the onus falls on businesses to streamline their processes to offer seamless services to their customers.
Spreading your wings abroad also results in the need to adhere to various regulatory and compliance requirements. Manually managing your business processes, especially those involving finance and accounting, often result in human errors and data duplication. These can prove costly as businesses can be fined for erroneous reporting.
A recent Deloitte report found that 54% of companies identified the manual management of intercompany processing as one of the key challenges to overcome. Meanwhile, 46% of businesses that are categorised as leading or advanced in maturity levels in terms of adoption of technology say they have "automated transaction-level matching, reconciliation, and elimination processes".
Amidst all these, however, businesses can take comfort in the fact that enterprise technology has grown parallel to consumer technology. The quantum leap in technology has unleashed a sprawling array of cloud solutions to help businesses manage their processes efficiently and cost-effectively.
Below we look at how cloud solutions such can help businesses with subsidiaries to manage intercompany business finances and other processes:
Compliance
Hardly a day passes by without news of regulatory authorities in different countries mulling the imposition of new regulations and compliance requirements for doing business in different countries.
In a highly disruptive and volatile business environment, companies need to equip themselves with technology that can help them comply to regulatory requirements in different countries.
Cloud solutions such as ERPs come equipped with the latest regulatory and compliance requirements. Cloud architecture also ensures updates in laws and regulations are reflected in real-time in cloud ERPs. Solutions like these also enable transactions in hundreds of different currencies and many languages.
Streamline Financial Reporting
One of the biggest obstacles to achieving financial close for businesses with subsidiaries involves the lack of a standardised intercompany system. It is common to see different sister companies using different systems, with different processes to report finances.
Modern-day cloud solutions enable businesses to standardise their finance and accounting processes across the board, encompassing all subsidiaries. This creates a system that, in turn enables the organisation to compile all data and file financial reports in a timely and organised manner.
360-degree, Real-time View of Data Across Subsidiaries
One of the critical issues that businesses with subsidiaries face is the lack of a consolidated view of their financial data. This is accentuated by the fact that each subsidiaries may be operating using different solutions.
Cloud solutions come with robust application programming interfaces (APIs) capabilities which enables businesses to integrate different solutions. This, in return, provides businesses with a consolidated view of their subsidiaries, in real-time.
Not only does this eliminate siloed data, and help businesses read changing consumer trends, but they also help businesses compile their finances in a much more organised manner.
Automation of Key Business Processes
When a business expands overseas, one of the most important initiatives it needs to take is to transition towards automating key accounting and financial processes. Managing these processes manually on a global scale is a recipe for disaster.
The market dictates that companies are able to respond swiftly to changing consumer demands. Manual management of back office accounting processes result in human errors and data duplication.
Automation of these accounting and financial processes helps businesses run efficiently, and file their financial reports quickly and accurately, in addition to allowing the company's workforce to focus on other key tasks such as strategic decision-making.

In the high-paced digital business world, businesses with subsidiaries in different countries need to equip themselves with the best cloud solutions to stay ahead in the game. BlackLine is an industry-leading cloud financial solution that helps businesses with subsidiaries manage a variety of accounting and financial processes.