Blog
Onboarding Automation: everything you need to know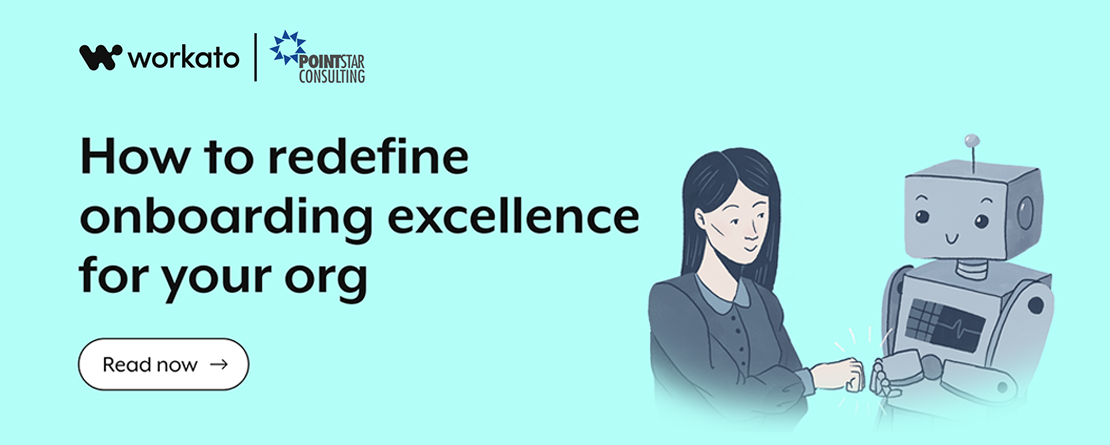 Livingeshan Krishnan
The onboarding process facilitates the seamless familiarisation of new employees with their new workplace. Before the advent of the digital age, onboarding involved both employees and employers undergoing the rigmarole of signing various forms that is required for processes such as the requisition of devices and many other things.
The Covid-19 pandemic exposed the fundamental flaws of persisting with the manual method of onboarding. The lockdown necessitated by the pandemic meant that onboarding needed to take place online, and much of the manual processes were digitalised, and automated in some instances.
The Human Capital Institute's research showing that "69% of employees are more likely to remain with the organisation if they have a favourable onboarding experience" bears testimony to the importance of getting this process right.
What is onboarding automation?
Automated onboarding means making an organised experience that walks your new hires through every step of your onboarding programme through the elimination of manual work in processes such as:
Getting your new employees in touch with their coworkers and teams online.
Sending daily reminders requiring the completion of specific tasks for onboarding purposes.
Signing employment contracts without necessary presence in office
Integration-driven Platform as a Service (PaaS) providers such as Workato can streamline once laborious onboarding procedures, helping new hires to feel at home in their new position.
Manual vs Automated Onboarding
Manually printing new employees' documentation or submitting contracts for them to sign can be burdensome for HR when automation could speed up the process.
Manual management of this process significantly impedes the productivity and growth of the company and its new hires. Here are some additional issues that can arise with manual onboarding:
Leaving HR vulnerable to making mistakes. Manually handling onboarding matters could lead to two things: delayed tasks or poor execution.
Lack of communication in the event full work-from-home is necessitated can impede productivity. Integrating your different HR solutions can help you get your messages across easily,
Lack of efficient system and access to essential facilities that could help new hires to get their questions answered quickly. This will leave them investing too much time searching for answers to their inquiries, taking time away from doing value-added tasks.
These are a few examples of the drawbacks of the traditional onboarding approach, which significantly slows down the new hire's time-to-productivity and overall growth.
Automated Onboarding
Workato's onboarding automation which is predicated on iPaaS houses different systems on a single platform. Take this, for example; Workato synchronises diverse system data in the cloud, eliminating the need to install specialised hardware or write novel codes. Before Workato, the only way to connect two systems was to write a code and integrate applications manually. These would be written from scratch for companies, requiring many developers.
Add to that, Workato operates on the cloud so your new hires can gain a good onboarding experience remotely.
Benefits of onboarding automation
An efficient, streamlined process has many advantages over a traditional, manual one. A business's long-term success is contingent upon retaining its best employees and reducing the associated costs. It all starts with employees' onboarding.
HR and hiring managers can focus on value-adding tasks – Shift focus on meaningful work instead of a tedious task like completing employee's documentation manually.
Create a pleasing image for new hires – New hires feel empowered and welcomed when they have everything they need. An engaging "onboarding process is found to have led to 30 times more likely to have high job satisfaction".
Reduce human error – Onboarding automation streamlines many error-prone tasks, reducing human errors through permission-based access to important information.
Give the company a competitive edge – Effective onboarding places the utmost importance on new hires. Eliminating or significantly streamlining these tedious processes will set your organisation apart.
Motivate new hires to strive for the company – Post-onboarding, 20% of employees wouldn't recommend their company owing to an ineffective "welcome party".
Ultimate guides to onboarding automation
There are many ways you can implement onboarding automation. Here is how you can do it with Workato:
Streamline pre-boarding workflows
Automated onboarding allows you to start the documentation for a new hire well before their first day. This gives them more time to connect with new colleagues and get to know their teams better.
HR can speed up this part of their job by automating paperwork, including exchanging documents for approvals, employee contracts, and signatures on confidential documents. You can integrate apps like PandaDoc with the HR solutions you may use.
Instantly provision apps
It is imperative that your new employees have immediate access to their accounts. Efficient preparation is a good way to get them started on their first day.
The new employee has immediate access to all company apps and assets. All the information you need about a new hire can be gathered in one fell swoop with the help of an automated onboarding system. Automatic updates to your ERP or accounting software eliminate human errors and allow you to generate accurate employee reports on demand.
Build connections with teams and colleagues
Employees should be made to feel at ease upon joining the team. Ensures new hires attend an orientation meeting on their first day to meet colleagues and introduce themselves remotely in the event a physical introduction is not possible.
Workato can integrate with apps like Workspace to schedule meetings and access information about work colleagues. In this way, it is easier for new hires to receive adequate updates and navigate their way as new employees, resulting in increased productivity and company growth.
How-to: Implementing onboarding automation with Workato
Identify a manual approach that could automate
Once identified, you can run diagnostics and compare between automation and manual approaches. Based on the data received, you'll find several inefficient steps that are time-consuming and could be streamlined for better outcomes. Onboarding automation can do a lot in one click by abolishing steps like manually coordinating between recruiting managers and IT to provide new hires with equipment.
Map out the workflows to automate
Automating onboarding starts with mapping departments and duties. This includes identifying and registering all departments, their contact points with the HR staff, who handles what and putting down all onboarding tasks. For each potential automation, consider how much time it will save, what mistakes it will prevent, how many employees will benefit, and how many new hires will benefit.
Collaborate with experts
People with expertise in Business Technology (BT) can further enhance the transition to onboarding automation. All the processes you want to automate and the steps involved can be done when you collaborate with the right experts. For experts, the level of understanding is more profound, and they might propose better ideas about automating parts of onboarding. Voicing out a clear plan together is an excellent place to start.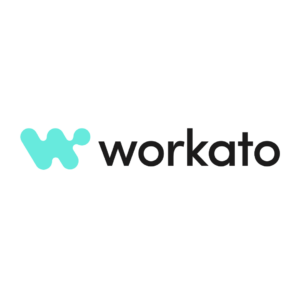 Workato is an industry-leading integration and automation platform that helps businesses achieve operational efficiency and realise various other benefits.