Infographic
Drive Value with a Mature Order-to-Cash Process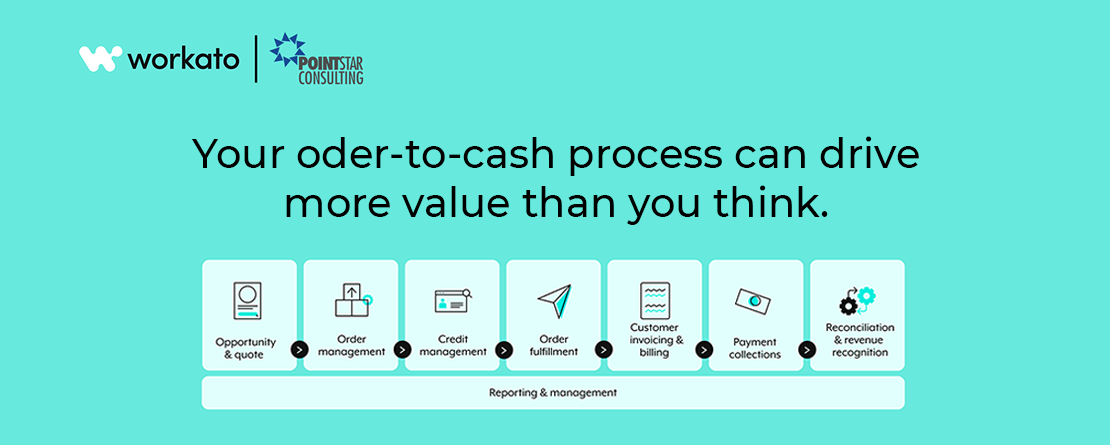 Donna Ambarita
The order-to-cash (O2C) process is one that is crucial in freeing up some much-needed cash for your company's expenditure, and also towards ensuring customer satisfaction. In an extremely faced-paced digital business environment that involves high volumes of transactions, manually managing the O2C process becomes untenable.
Workato's cloud integration platform as a service (iPaaS) enables businesses to integrate various solutions involved in the O2C process, such as Salesforce, Oracle NetSuite, and subsequently automate the process. Workato also provides integration for more than 1000 applications, that ensure the O2C process takes place smoothly, from the moment an order is placed, to the scheduling of its delivery, right through to the collection of payment and its recording into the general ledger.
Fill out the form below to receive our exclusive infographic.
Download Infographic
This form is required for visitor to download the infographics.
"*" indicates required fields