Deliver top notch services covering all touchpoints to your B2B and B2C customers. Keep track of your inventories and run an efficient and profitable wholesale distribution network.
Wholesale distribution businesses face multiple headwinds as technology-driven disruption and the supply chain crisis following the pandemic and the ongoing war have combined to upend the industry.
Understocking and overstocking both present different sets of challenges to wholesale distributors. While the former could result in loss of potential earnings, the latter could result in losses incurred from storage costs and items that are perishable. PointStar Consulting's suite of cloud solutions enable wholesale distributors to manage their inventories efficiently and deliver top-notch services to clients, using business intelligence derived from data.
Undertaking digital transformation is a complex yet essential process for businesses operating in the digital age.
Here are some of our customers who have chosen PointStar Consulting to implement the Oracle NetSuite cloud ERP system.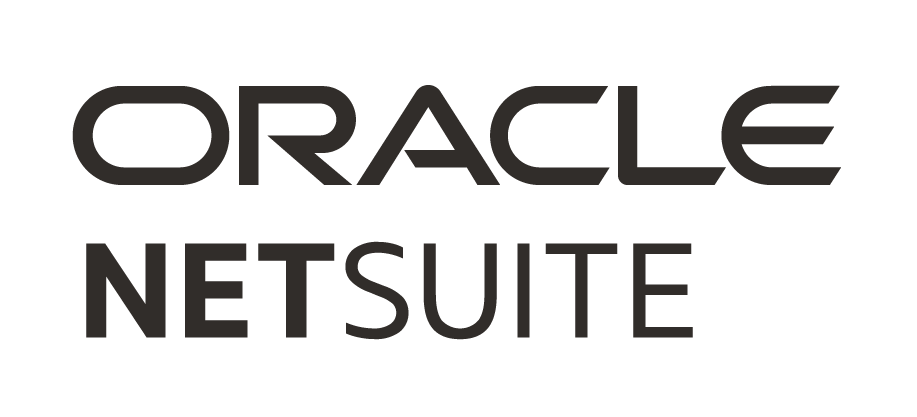 Our cloud ERP solution helps businesses automate key financial processes and unlock critical insights key to strategic decision-making.
Features of Wholesale Distribution Solutions We Offer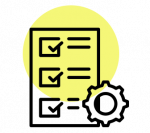 Capture Orders From Multiple Channels / Locations
PointStar Consulting offers a variety of cloud solutions that enable businesses to capture orders from multiple locations and selling channels, whether it is from the web store, direct sales, partner sales, electronic data interchange (EDI), and many other order entry systems. Our solutions also help wholesale distributors to accelerate their order-to-cash process by automating manual workflows that often result in bottlenecks, and human errors.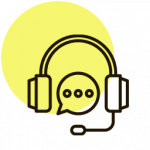 Customer Support
An intuitive self-service customer portal keeps customers updated with real-time order tracking. Empower your customer services staff with visibility over each customer, enabling the escalation of customer tickets, and helping track product defects with customer returns. Ensure your customers are served with top-notch support.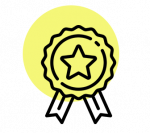 Generate Quality Leads Through Powerful Metrics
Equip your business with industry-leading marketing tools that enable your employees to use comprehensive user data to establish solid relationships with existing customers while nurturing leads and prospects. The segmentation feature helps you accurately identify the markets you serve, allowing you to target the right leads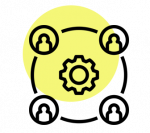 Customer Relationship Management
Integrate your wholesale distribution business by connecting with your core business systems, including supply chain management (SCM), retail channels, financials, inventory management and a whole lot more. Manage your multi-channel marketing campaigns, be it through email, direct mail, or events on a single platform. Track, analyse and measure how your campaigns are performing in real-time, and alter things where and when necessary.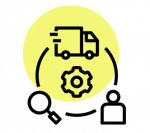 Run an Efficient Supply Chain Management, Maximise Profits
Our suite of cloud solutions offer transparency and control throughout the purchasing process and enable you to build supplier relationships from integrated supplier portals. Our solution offers robust sales forecasting capabilities and operational planning tools. This enables you to manage your supply chain in the most efficient manner possible while keeping your customers happy.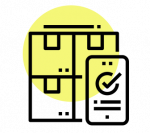 Top-notch Inventory Management Capabilities
Ensure your business optimises your inventory, reduces handling costs, optimises cash flow and delivers products to your customers at the right time and through the channels of their preference. Obtain company-wide visibility and help boost profitability by enabling efficient management of inventory. By determining the accurate cost of goods sold (COGS) you can determine the profitability of your company, and make strategic decisions.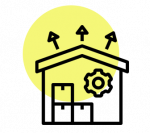 Warehouse and Fulfilment
We offer cloud solutions with warehouse and fulfilment features that help businesses cut down cycle times and shipping costs, while increasing your delivery rates. This is also a system that is designed to ease the implementation of change orders, and handle packing notes, cancellations, changes and customer-specific labelling. This is a cloud solution to ensure your thrive in the digital business age.
Automate Your Financial Close and Reconciliation
BlackLine is a cloud accounting and financial software solution that aims to help businesses automate all their bookkeeping processes, while integrating all their data in a single source of truth.
Benefits of Wholesale Distribution Solutions We Offer

Integration and Automation
Workato is an integration-led automation tool that helps businesses connect disparate systems without the need for coding and accelerates automation at scale.
Why Choose PointStar Consulting
We are an award winning cloud services provider in the Asian region with over 14 years of experience in implementing cloud ERP projects and other solutions that help the wholesale distribution businesses realise the benefits of workflow automation. Headquartered in Singapore, PointStar Consulting has since grown rapidly with regional clients in Singapore, Malaysia, Indonesia, Vietnam, Japan, China, Taiwan, and South Korea.
Talk to Our Cloud Consultant
Lead Generation
This form is created for lead generation.
"*" indicates required fields