Cloud Application Deployment
Digital transformation efforts through cloud application deployment processes such as the implementation of business solutions like cloud ERP ads impetus on businesses to follow rigorously tested methods to ensure success. Especially when a company is migrating from on-premises systems to the cloud. 
With over 14 years of experience in helping businesses undertake digital transformation through successful implementation of solutions such as cloud ERP, PointStar Consulting is equipped with the right skills and experience to help businesses succeed in the cloud application deployment process.
Below are the steps that PointStar Consulting initiatives when your business begins its migration to cloud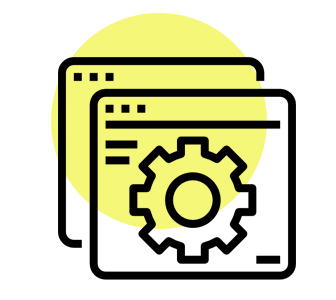 The discovery and planning stage is one of the crucial first steps that we will help assist you in. If the project involves the implementation of a cloud ERP system, for instance, then it is important to understand the present challenges faced by the company when it comes to handling business processes and how to tailor the new system to fit your organisation.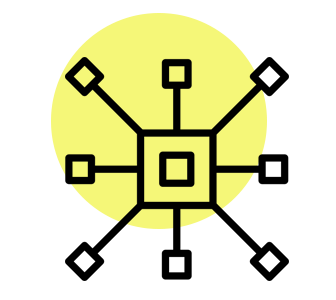 The design phase involves the presence of representatives from both senior management and also executives from different departments. This is to ensure that the present problems are properly understood when the new system is designed. It is also imperative that users of the system are part of this plan. As they have the ground up understanding of the execution of the company's business processes.
Configuration and Development
Once the need is identified and the design is in place, then the development of the new system can begin. Businesses often have a variety of different systems to handle different tasks. PointStar Consulting offers integration solutions that enable companies to connect these different systems together with little or no coding.
The testing process can often be initiated while development is still going on as modules that are ready can be put to use. The testing process is also one that is incremental as we go from testing the basic functions of your new system to subjecting the system to more rigorous testing. This process can be of greater benefit if the end users are able to take part. It is also important for companies at this stage to make full use of the training materials provided. To ensure a smooth transition to the new system.
As the development process nears its end, and rigorous testing concludes, the deployment phase can begin in earnest. Vendors often discuss beforehand with customers on whether the new system is rolled out all at once or if they are to be done incrementally. PointStar Consulting's experience in numerous cloud migration projects ensures it is always prepared to face teething issues when the system goes live. And the concerns of users of an entirely new system are addressed.
One of the key steps which is often overlooked, is the after sales, customer support management. When a new system is implemented, it is only natural that users need time getting used to it. In addition to this, user feedback is also key in determining the success of a cloud migration project. As evidenced by various awards we have received, PointStar Consulting pays careful attention to its customers feedback and strives to serve its customers post-implementation of a project.
Why Choose PointStar Consulting
PointStar Consulting is a leading financial digital transformation consultancy in Asia, serving the Singapore, Malaysia, Indonesia, Thailand, Vietnam, China, Taiwan, Japan and South Korean markets.
Headquartered in Singapore, PointStar Consulting has rapidly grown in the last 15 years with offices in Malaysia, Indonesia, and Thailand. PointStar Consulting specialises in helping its clients with business requirement discovery, cloud migration strategy, cloud application deployment, business application integration, business process automation, and cloud user adoption.

PointStar Consulting has one of the largest teams of Oracle NetSuite cloud enterprise resource planning (ERP) consultants, with a specially dedicated customer success division to ensure a smooth implementation for customers. Winning multiple awards since its inception, PointStar Consulting also offers a suite of cloud solutions encompassing automation of account reconciliation and the financial close process, inter-company financial consolidation, stack integration and workflow automation platform.

Talk to our Cloud Consultant
Lead Generation
This form is created for lead generation.
"*" indicates required fields