Infographic
ERP Comparison: Oracle NetSuite Vs SAP Business One (SAP B1)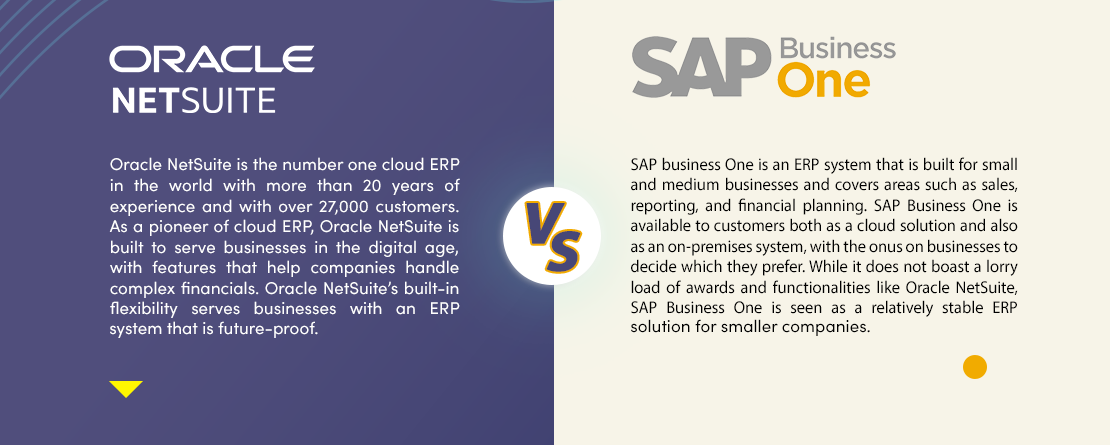 Donna Ambarita
As a pioneer in the cloud ERP market, Oracle NetSuite comes with the sort of experience that puts its rivals in the shade. On the surface, the SAP Business One (SAP B1) may pull businesses due to its affordability. However, as a system that was initially built to cater for companies with less than 350 employees, the trouble begins when you start to expand. Here we give you a comprehensive breakdown of the features that discern NetSuite from SAP B1.
Download Whitepapers
This form is required for visitor to download the whitepapers.
"*" indicates required fields