Whitepapers
How Workato Can Supercharge Your HR & People Operations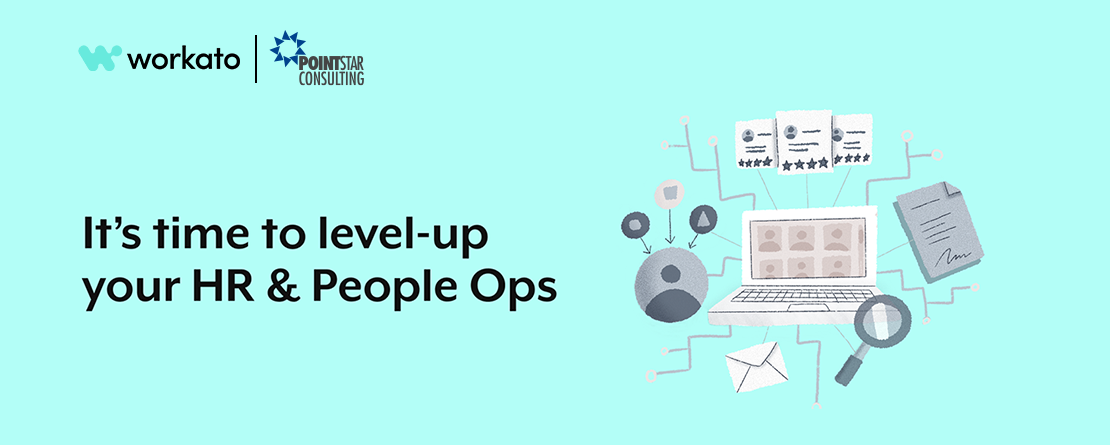 Donna Ambarita
You're only as good as the people you hire… and RETAIN!
People form the pillar of any organisation and lie at the heart of its success. It is only fair to have the best systems aided by the best technology can offer to facilitate the smooth management of Human Resources (HR) and the People Operations Teams (POT).
Instead of depending on a manual function to perform repetitive tasks, HR automation can ensure that all your applications function seamlessly and effectively. You can speed up the hiring process, from reviewing resumes to setting up interviews and sending out offer letters. 
Workato integrates apps and automates workflows with a low-code/no-code (LCNC) model, enabling rapid deployment of automation. Learn how Workato's LCNC integration platform streamlines your operations. Fill out the form below to receive our exclusive whitepaper.


Download Whitepapers
This form is required for visitor to download the whitepapers.
"*" indicates required fields