Blog
Buy now, pay later rides on the crest of the fintech wave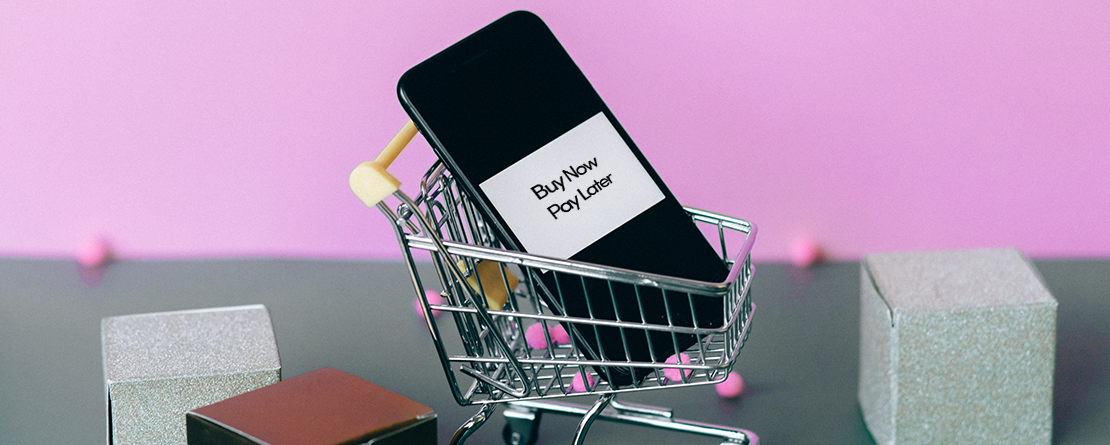 Livingeshan Krishnan
The intersection between E-commerce and fintech is an area that continues to usher in relentless growth. The move from traditional brick and mortar stores to E-commerce was already gaining steam before the Covid-19 pandemic struck. This, in turn, fuelled the rise of fintech businesses, as digital payments are at the heart of E-commerce transactions. In this article, we will discuss how the buy now, pay later phenomenon has taken the fintech world by storm.
The pandemic turbocharged the growth of the E-commerce industry where "10 years of ecommerce growth happened in just 90 days". The value of the E-commerce market in Southeast Asia has experienced a six-fold increase between 2016 and 2020, rising from US$9.5 billion to US$54.2 billion, while US$135 billion in transaction value is expected to be generated from digital payments in 2021.
These events have helped create a fertile ground for the untrammelled rise of the fintech industry. Buy now, pay later, or BNPL as it is known by its acronym, is the latest service to have taken the fintech and retail industries by storm. BNPL allows online shoppers to purchase things on the internet by facilitating instalment plans for buyers at the point-of-sale (POS) system checkout. These mini-loans are often interest-free, provided customers settle their debt within a stipulated period.
While the mechanics of how these services work aren't that different from how traditional banks and credit card providers work, BNPL has benefited greatly from millennials and the Gen-Z crowd, most of whom do not own a credit card and are more inclined to take short term instalment plans to fund their shopping. Almost 50% of Southeast Asia's 630 million inhabitants do not have traditional bank accounts.
BNPL also allows consumers from the younger age group to purchase high ticket items such as electronic gadgets and designer clothing which they may have never been able to afford under the conventional payment options. As users make more purchases and fulfil their payment obligations in time, their credit limit expands. For a generation of consumers who grew up witnessing the 2008/09 financial crisis and also the recent economic downturn following the Covid-19 pandemic, traditional credit cards and other conventional banking methods do not hold sway anymore.
BNPL is equally appealing to businesses as the burden of customer debt is handled by the fintech company offering the services. In return fintech companies get a cut of a business' profit. Klarna, the fourth largest fintech firm globally, guarantees businesses a 20% increase in the frequency of purchases whenever companies use its BNPL services. Meanwhile, the US' BNPL giant Affirm says that companies that use its services have experienced a 10% increase in revenues per visitor.
Closer to home, the online lifestyle retailer Zalora reported a 20% increase in new customers and a 15% increase in users after introducing the deferred payment model through its collaboration with Grab's own BNPL, PayLater. Grab revealed that the basket sizes of customers who used PayLater services for their shopping in Zalora were 32% bigger in Malaysia and 12% bigger in Singapore.
The size of the global BNPL market is expected to reach US$20.4 billion by 2028, with a compound annual growth rate (CAGR) of 22.4% from 2021 to 2028. In August this year, payment platform Square acquired the Australian BNPL giant, Afterpay in a deal worth US$29 billion. This deal has been widely heralded as the moment that capped the rise of the BNPL era.
The usage of BNPL facilities gained significant traction in Singapore, following the Covid-19 pandemic, with 38% of the island nation's citizens, or 1.8 million people saying they have used a BNPL service. The global market share of BNPL in the E-commerce sector is expected to double from 2.1% in 2020 to 4.2% by 2024. Similarly, BNPL's growth in the Asia Pacific E-commerce market is expected to mirror the worldwide trend, with projections showing an increase from 0.6% to 1.3% from 2020 to 2024.
Yet for all its sophistication, one would find it bizarre that many fintech companies are not equipped with the requisite technology to balance their books, and still use spreadsheets. In an extremely competitive environment that is vulnerable to constant disruption, errors from manual entry of data can be costly for companies. Latest cloud technologies offer solutions such as data consolidation and automation which can significantly improve business operations. Below we look at how adopting digital-age cloud solutions can help fintech businesses operate efficiently.
Automate the process of bank reconciliation
One of the most resource-intensive jobs that financial and accounting departments in fintech companies encounter is the manual process of bank reconciliation. This involves analysing thousands of transactions in spreadsheets, resulting in never-ending work. Cloud solutions allow you to automate these key processes, ensuring that your finance and accounting team can focus on mission-critical tasks.
360-degree, real-time view of business
In an environment where multiple transactions take place at any given time, fintech companies need to have their fingers on the pulse to stay ahead of the game. Cloud solutions offer solutions such as integration, that can help provide fintech businesses with unprecedented visibility of their customers in real time. This can also help the business to unlock new insights that can help the strategic decision-making process.
Adherence to regulations
In line with their meteoric rise, fintech companies have also come under the sort of heavy scrutiny that groundbreaking businesses face. Hardly a day goes by without news reports of regulators debating on how to rein in fintech companies. In order to operate in compliance with changing regulatory requirements, fintech businesses cannot maintain the present way of managing data. Solutions like cloud ERPs enable fintech businesses to adjust for different currencies and languages, in addition to allowing businesses to customise the automation of regulatory compliance processes.
Data security
Cloud solutions offer robust, industry-leading data security built with many data centres that ensure clients' private information is fully protected, with round-the-clock surveillance.
Scalability
Businesses that came into existence in the digital age such as fintech companies operate in a highly disruptive business environment. This requires businesses to be agile. The suite of cloud solutions available in the market are highly customisable and scalable. These are solutions that are future proof and allow fintech businesses to add functionalities as they grow or change.