Blog
Why Accounts Receivable Automation Is Critical for Your Business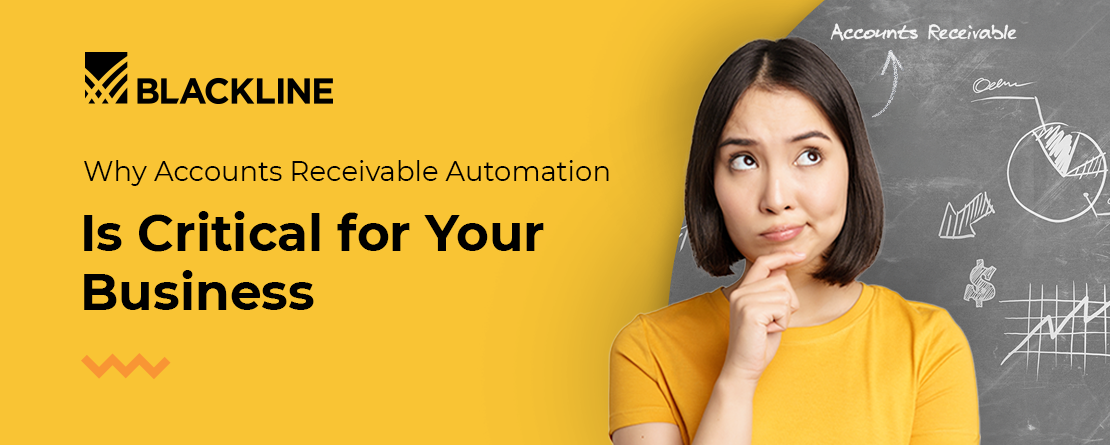 fida
AR automation (Accounts Receivable) has taken centre-stage as accuracy and timely financial data become more and more important for any organisation in today's fast-paced world. The manual management of business processes, such as reconciling cash and accounts receivable (AR) transactions, is tedious and repetitive. These processes are prone to human errors and take up valuable time and resources within the company. 
AR automation offers a wide range of benefits that contribute to the management of finance and accounting processes. By turning these tedious processes into automated workflows, businesses can focus more on strategic activities that drive growth and innovation.
AR Automation: Why is it a good idea?
It is understandable for companies to have doubts about changing their business processes, especially adopting accounts receivable automation, due to concerns about the initial investment, resistance to change among employees, integration challenges with existing systems, complexity and lack of technical expertise. These concerns can be allayed through effective communication with all stakeholders, picking the right AR automation solution for your business, and thoroughly mapping your implementation plan.
This is where BlackLine's cash application and AR Intelligence solutions come in. Implementing BlackLine is a "no-brainer" for finance professionals who choose AR automation to help their organisations grow. In this article, we will explore the reasons why choosing BlackLine can help enhance the efficiency in managing your back office finance and accounting processes.
Time Saving
As your company expands, the number of payments and AR transactions to reconcile grows. Manual reconciliation can be time-consuming, with endless searches for remittances and data entry. BlackLine automates this, saving time for crucial tasks. The technology learns and matches cash receipts to AR invoices, reducing manual work. This lets you focus on quickly addressing exceptions and customer issues.
Reduce Errors
Manual data entry is riddled with human errors, which can lead to discrepancies in invoices and payments. AR automation minimises human errors by ensuring accurate data entry and reducing the likelihood of mistakes that can result in delayed payments or customer dissatisfaction.
Gaining Insights and Visibility
As your company expands, the demand for crucial customer insights increases. The real-time data on things like customer payments that come with BlackLine's AR intelligence solution helps you unlock insights critical for your business growth. You can spot consistent late payers, address delays, identify potential credit risks, and even forecast future payments based on historical customer payment patterns.
Increase in Efficiency
As the organisation grows, the importance of efficiency intensifies. By implementing BlackLine's Solutions to automate the AR process, the organisation can conserve valuable time and resources, which can then be redirected towards more beneficial activities like strategic business planning. This newfound time can also be utilised for targeted collection calls, enhancing customer relationships, and optimising processes.
Solution that is Scalable
An adaptable solution that can evolve with your company, and accommodate larger customer demographics is crucial for sustained prosperity. With BlackLine, you can scale your system parallel to your business growth.
Final Thoughts
The implementation of AR automation provides a variety of advantages that contribute to enhanced efficiency, precision, and financial well-being for businesses. By automating repetitive tasks, minimising errors, and enriching customer interactions, companies can channel their efforts towards strategic pursuits that foster growth and innovation.
BlackLine's impact in lowering operational costs is well documented. Atkins, a design engineering and project management consultancy, witnessed a 75% drop in operational expenditure following the implementation of BlackLine's AR automation solution.