Blog
Why Cloud Integration is Important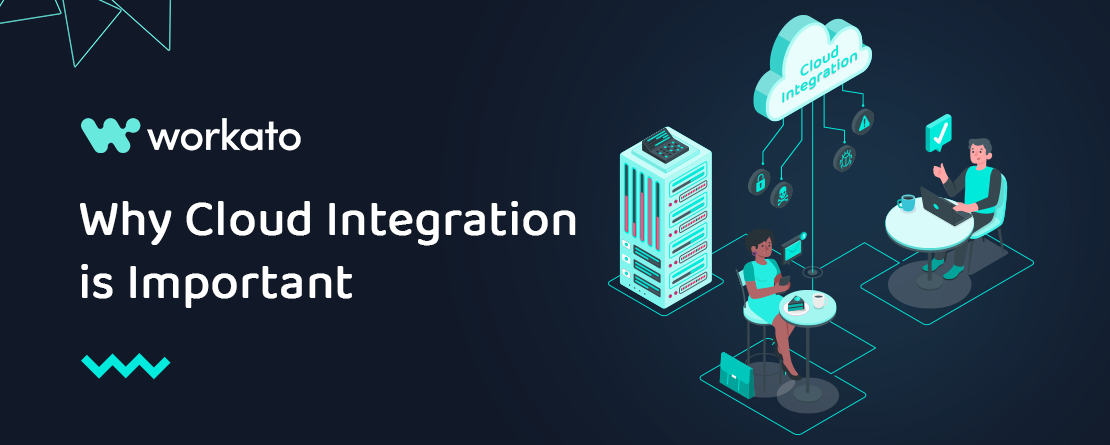 fida
In recent years, Software as a Service (SaaS) has emerged as a popular business model that allows companies to access software applications and services over the internet. SaaS offers several advantages over traditional software models, including allowing companies to enjoy the scalability, accessibility, and security that these apps provide.
As a result, more and more companies are investing aggressively in SaaS, seeking to take advantage of its benefits and gain a competitive edge. Businesses use a variety of SaaS solutions to address different pain points. However, the aggressive move to SaaS has also brought us a new challenge: data silos.
When not integrated, different solutions mean data from disparate sources. To manually bring together and make sense of these data would take a herculean human effort that would be riddled with errors and data duplication.
This leads to various negative outcomes, including the lack of accessibility to useful insights, the need for employees to repeatedly enter data across applications, and the need for them to go between apps in order to retrieve information.
What is Cloud Integration?
Cloud integration is the process of combining different cloud-based applications, services, and data to work together under a single, unified platform. It enables companies to access their data and applications from anywhere, at any time, and on any device, while providing a unified, integrated IT environment that can improve business agility.
Cloud integration can involve various software including APIs from different cloud-based apps and services that enable different software applications to communicate with each other. By connecting different cloud-based applications and services to work together seamlessly, companies can achieve their business goals more effectively.
Here are Some Justifications for Implementing Cloud Integration:
Remove Data Silos
Data silos refers to isolated repositories of data that are not easily accessible or shared with other parts of a company. These kinds of silos can lead to all kinds of problems.
A common study case of data silos is when different departments or teams within a company collect and store their data independently, without sharing it with other departments or teams.
For example, when the HR department holds employee data, such as personal information, performance review, and training record, other departments, such as IT may need access to this data for managing the company system.
However, if the HR department does not have a standardised process for sharing information with other departments, employees in other departments will have request access, leading to delays and inefficiencies.
Cloud integration can be an effective solution for preventing and tearing down data silos by centralising data management and standardising data formats, as data can easily move between different departments and teams, fostering a culture of sharing and reducing the likelihood of creating new silos.
Build More efficient Process
Cloud integration can automate and streamline workflows across different departments and teams, making processes more efficient and reducing the likelihood of errors or delays.
By building more efficient processes through cloud integration, companies can reduce cost, improve accuracy, and better meet customer needs. It can also allow employees to focus on more important tasks, such as data analysis and decision-making, rather than spending time on manual data entry or other administrative tasks.
Minimise Human Errors
One of the benefits of cloud integration is that it can help minimise human errors.
When different systems and applications are not integrated, data must be transferred from one system to another manually. This can be a time-consuming process and error-prone process, as it involves manual data entry and the possibility of mistakes.
With cloud integration, data can be automatically transferred between systems, reducing the need for manual data entry and reducing the chance of errors.
How Workato Enhances The Advantages of Cloud Integration and Deals with Its Limitations
Workato improves the benefits of cloud integration and manages its limitations by providing a Low-Code/No-Code (LCNC) platform that enables end-users to integrate their technology stack and automate their workflow with ease.
By using strict security and privacy standards (such as: SOC 2, HIPAA, and GDPR), Workato offers a robust set of pre-built connectors, and provides real-time monitoring and logging capabilities to ensure the security and privacy of user data.
Conclusion
Cloud integration can help organisations remove data silos, build more efficient processes, and minimise human error. However, the implementation of cloud integration can pose challenges, including complexity, cost, and potential security and compliance risks.
To address these challenges, businesses should carefully evaluate their cloud integration needs and choose a solution that aligns with their goals and requirements. Working with a solutions partner who understands your business needs and offers a comprehensive suite of solutions to your many pain points is of utmost importance.