Blog
Cooling Excellence Meets Technology: Kaer's Leadership in CaaS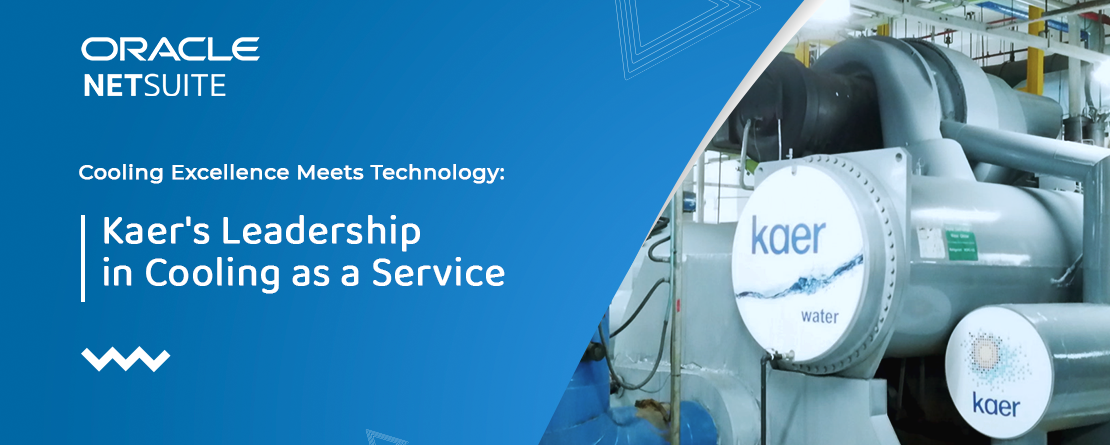 Pinploy Poonkham
From its inception over 70 years ago, Kaer has always been a trailblazer when it comes to supplying air conditioning and cooling services to businesses in Asia.
In the 1950s, Kaer was among the first air conditioner sellers in the region before moving on to become a turnkey contractor.
Environmental, social, and governance (ESG) may at present be the talk of the town among the business fraternity, but Kaer pioneered the adoption of energy-efficient cooling from as far back as 30 years ago when the climate change movement was still in its infancy.
In recent years, Kaer has become a pioneer flag bearer in the cooling-as-a-service (CaaS) market. CaaS providers own and maintain air conditioners and other cooling systems for companies. This relieves the complex and capital-intensive task for businesses of owning and managing their own cooling systems.
"Cooling-as-a-service is a business model that allows us to deliver what our customers have been asking for, which is a hassle-free, carbon-neutral cooling system for their space so that they can focus on running their business," says David Mackerness, a director at Kaer.
"We still design, and build cooling systems for our customers. The difference is we own it, we operate it, and then we sell the output. We are going through the journey that software-as-a-service (SaaS) has gone through."
As the fastest-growing CaaS provider in Asia, Kaer delivers cooling services to both commercial and industrial buildings serving over 20 million sqft of business space.
Kaer's substantial experience in the cooling industry has enabled it to develop its own artificial intelligence (AI) tools that ensure it offers energy-efficient cooling systems. It has brought 25,000 metric tons of savings in carbon dioxide per year for its customers and aims to be carbon-neutral as quickly as possible.
Having been named one of the winners of the Impact Enterprise Excellence Award at the inaugural Sustainability Impact Awards in Singapore, Kaer is also a founding member of the Cooling as a Service Alliance under the global body, Basel Agency for Sustainable Energy (Base).
With cooling representing 10% of the world's electricity consumption, and that number expected to triple by 2050, Kaer is perfectly positioned to be a leader in the CaaS market for years to come. Cognisant of this, Kaer is not one to rest on its laurels and always seeks to leverage the best that cloud technology offers to stay ahead of the chasing pack.
As it transitioned into an as-a-service business, Kaer realized the need to have a new ERP system to accommodate its new business model. "As we pivoted our business, we needed to move to a system that really supports cooling-as-a-service," adds Dave.
Kaer chose the Oracle NetSuite ERP system to manage its business processes. Dave attributes Oracle NetSuite's flexibility as one of the reasons why Kaer chose it and emphasises the importance of tailoring a solution to suit your business needs.
"When evaluating any third-party software it's important not to get too caught up in how it works. how it works is irrelevant, but how we can use it to bring value to our customers, is super relevant. The Oracle NetSuite team allowed us to really see how we could use it as opposed to just telling us what it could do. And that's a key difference," he says.
To that end, Dave also paid tribute to PointStar Consulting as the delivery partner who successfully implemented Oracle NetSuite for Kaer. "We were happy to work with PointStar as we felt they really understood our business and made a point of showing us how we could use the Oracle Netsuite system to add value to our business, our customers and the CaaS movement.