Blog
PT Pilar Niaga Makmur Gears For Growth Through Implementation Of Oracle NetSuite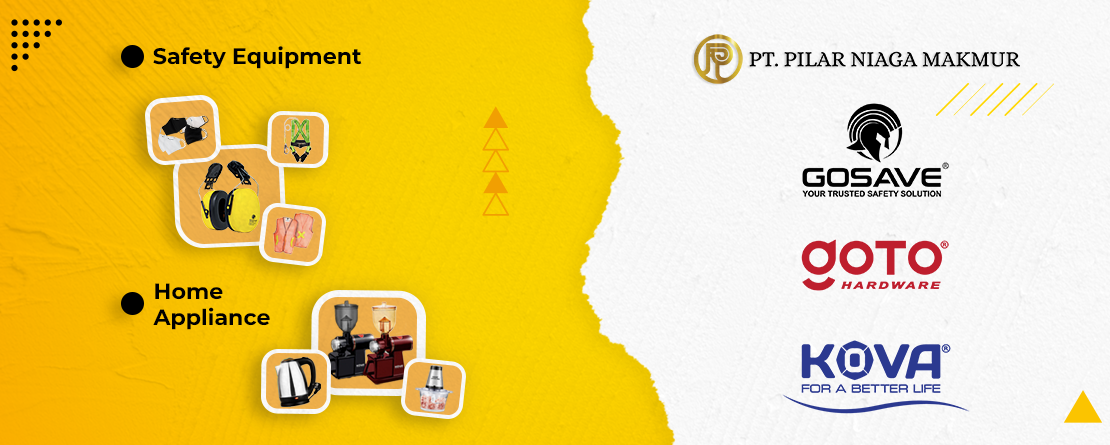 Donna Ambarita
PT Pilar Niaga Makmur traces its roots back to humble beginnings. Having begun operations as a small carpentry tools distribution company in 1996, UD Multi Daya, as known then, had owners who were conscious of the potential of technology to take their business to the next level.
As the Fourth Industrial Revolution (IR4.0) was in full flow, PT Pilar Niaga Makmur was incorporated in 2016. The business spread its wings and made a foray into the housewares and home improvement market by establishing its E-commerce business, GOTO Hardware.
Selling a variety of products ranging from shoe racks, laptop tables, gallon pumps, and right through to facemasks, GOTO Hardware records around 8,000 to 10,000 transactions on any given day. However, GOTO Hardware reached its high water mark during an 11.11 sale event when it racked up 50,000 transactions in a day.
As a business with subsidiaries that were accumulating high numbers of transactions daily on multiple platforms, PT Pilar Niaga Makmur was having problems not having a consolidated view of data due to information from disparate sources. At the time, the IT solution they had was unable to provide the real-time visibility required for a multi-company enterprise such as PT Pilar Niaga Makmur.
Having been scarred by the experience of a previous vendor who failed to deliver the desired solution after two years, PT Pilar Niaga Makmur began its search for a reputable solutions provider. Pilar Niaga then engaged in the services of PointStar Consulting, having come across the company as a 5-Oracle NetSuite solutions provider.
Meanwhile, Benediktus Gouzali, CFO of PT Pilar Niaga Makmur, said it was thoroughly pleasing for Pilar Niaga to work with PointStar Consulting. He said PointStar Consulting supported PT Pilar Niaga Makmur through its journey in implementing the Oracle NetSuite ERP system.
"The team of cloud consultants from PointStar Consulting customised and then optimised Oracle NetSuite to suit our business needs. Their assurance from the start to the end of the implementation of Oracle NetSuite to our business ensured a smooth execution process," said Benediktus Gouzali.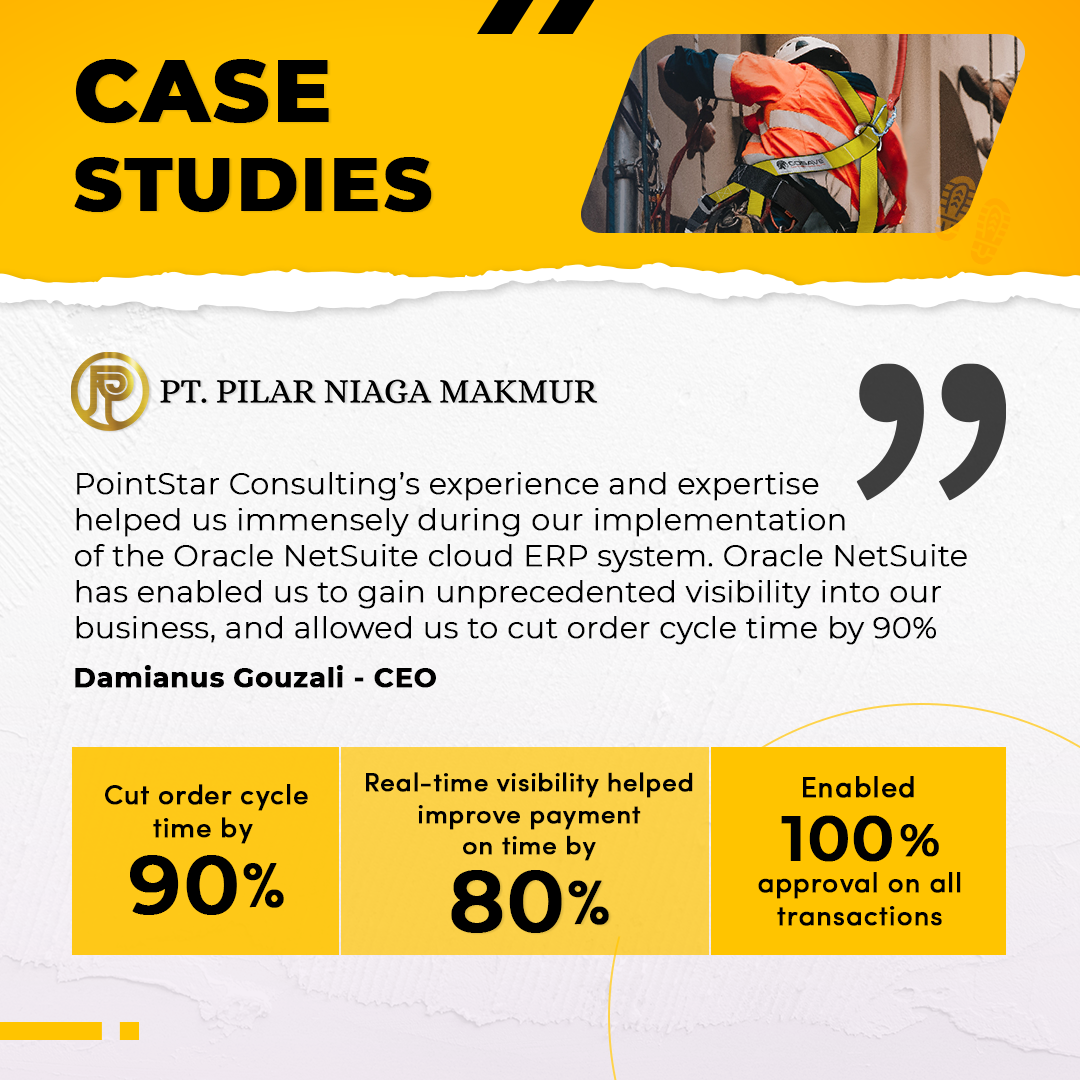 He added, the previous system had failed to alert them when their inventories were negative. This often resulted in them manually reviewing their stocks to minimise errors. He said Oracle NetSuite's inventory and finance modules helped execute PT Pilar Niaga Makmur's financial close process with ease and on time. He said Oracle NetSuite also prompts users to alert users when there are negative inventories.
Through the advice and expertise of PointStar Consulting's cloud specialists, PT Pilar Niaga Makmur implemented the Oracle NetSuite ERP system and recorded a growth rate of 30% a year. The system has decreased the workload through automation of processes that used to be handled manually before. What's more, this is a scalable system that can be calibrated to suit the company's growth.
"Our colleagues in the finance department can access Oracle NetSuite from anywhere, anytime, and this has helped us immensely with response time and makes us efficient. Oracle NetSuite can be accessed on any device, anytime and anywhere, provided you have an internet connection," added Benediktus Gouzali.
Oracle NetSuite ERP
Oracle NetSuite is a true cloud ERP system that helps companies gain unprecedented real-time visibility into their business and helps automate critical financial processes.